Uluru Sky #1 (edition of 10)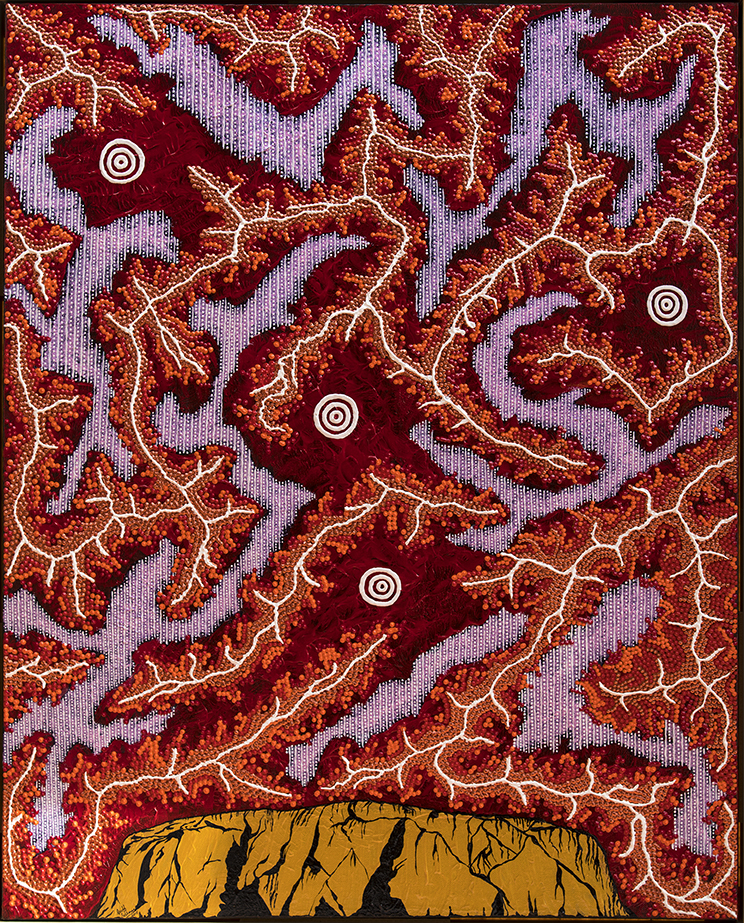 Uluru Sky #1 (edition of 10)
Uluru_Sky #1, (2016)
Artist: Geoff Sellman, archival 12 colour inkjet digital print on Hahnemuhle German Etching paper 310gsm.
" Transporting my imagination from our local 'mountain top rock' at Prospect Hill to the heart of Australia. Sunrise at Uluru sees the terracotta golden surface bathed in a flaming red, and at sunset Uluru glows with crimson purple hues. If you were to stand infront of Uluru at these times you can witness these colours changing, and at night into the dreaming night sky, high above the trees. "
Single size print from original painting. Unframed or Framed behind glass, in matt charcoal colour timber with deep scallop profile.
Limited Series of 10, paper size 50 x 60cm h, frame 58 x 68cm
© GeoffSellman / thesocialcanvas all rights reserved